Venue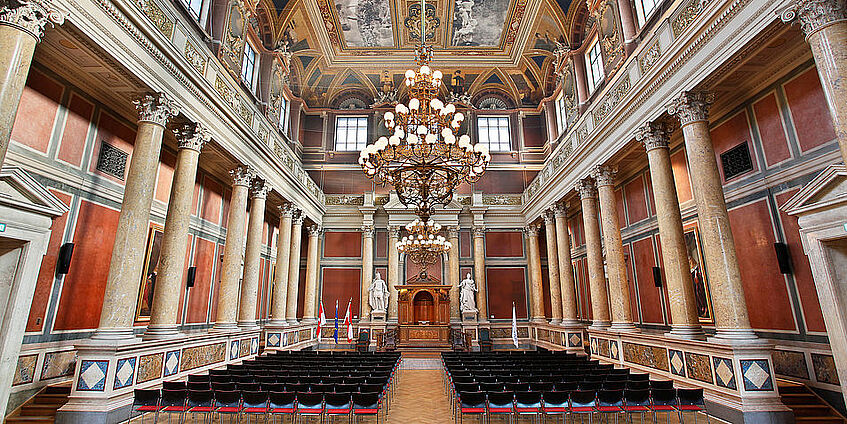 University of Vienna
With its famous reproductions of Gustav Klimt's ceiling paintings and its statues of Herzog Rudolf IV and Maria Theresia, the "Große Festsaal" of the University of Vienna offers an impressive ambience and a festive setting for the SFB Conference 2022.
Main Building, Universitätsring 1, 1010 Wien
Directions
Arrival at Hauptbahnhof train station
Arrival at Westbahnhof train station
INFORMATION
Please note that this is a public event. We reserve the right to photograph and film to publish impressions of the event on the website. If you do not want to be in a picture, please contact the organizers of the Frotiers of Quatnum Information 2022 at any time.
Conference is supported by

This project has received funding from the European Union's Horizon 2020 research and innovation programme under the Marie Skłodowska-Curie grant agreement No 801110.